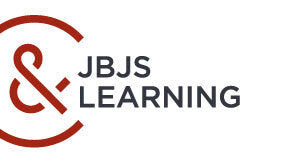 JBJS Learning
Regular price
Sale price
$299.00
Unit price
per
Sale
Sold out
Access the content and platforms you need to offer the best orthopaedic care to your patients.
A subscription to JBJS Journals* provides all types of peer-reviewed content from scientific, evidence-based research, review articles, surgical techniques videos, case reports, and much more.
This package also includes JBJS Clinical Classroom, the innovative, orthopaedic adaptive learning tool. All content is developed by clinical experts, peer-reviewed, and based on the best-available evidence and clinical practice guidelines. It is updated regularly as standards change and new procedures and clinical guidelines are added to practice.
Subscription Term: 1 year
* The Journal, JBJS Reviews, JBJS Case Connector, JBJS Essential Surgical Techniques, JBJS Open Access, and JBJS Journal of Orthopaedics for Physician Assistants
Share